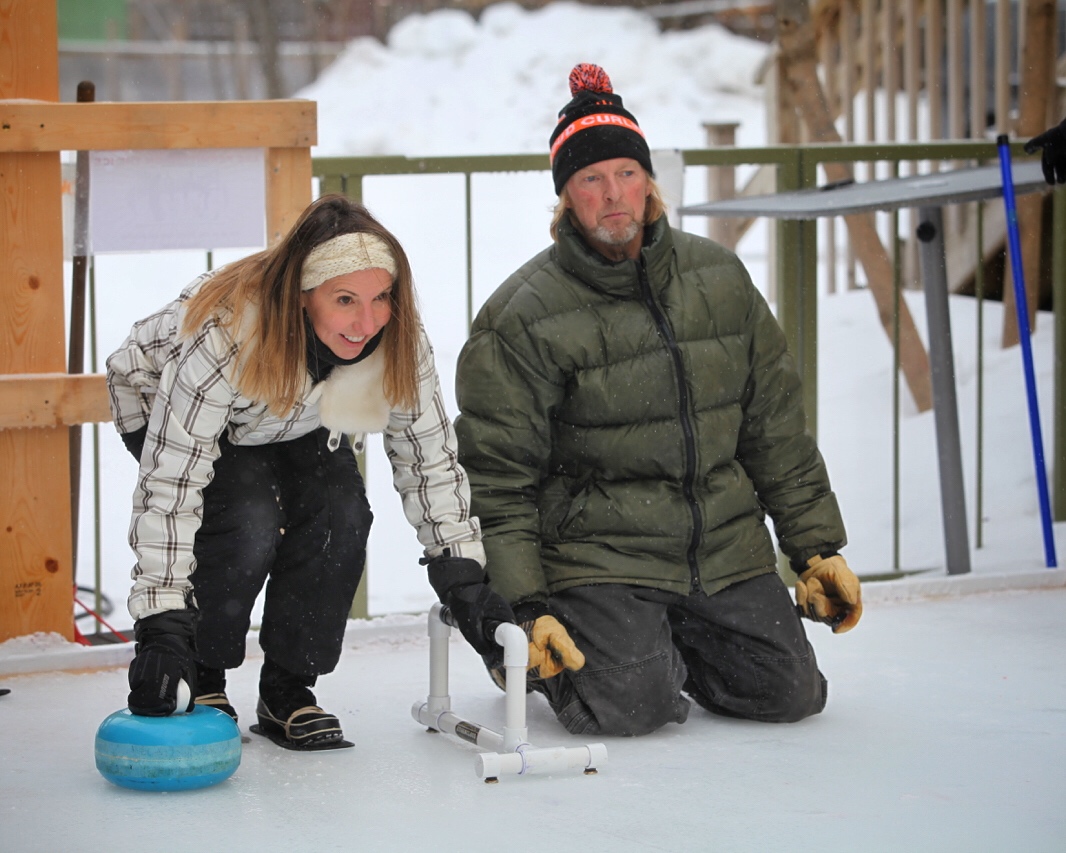 Learn to Curl Lessons at Stormcloud
Learn to Curl Sessions have ended. Join us again next winter!
Get on the ice to learn the sport of Curling! Once again this winter, Stormcloud Brewing Company is offering one-time Learn to Curl Lessons with instruction provided by Stormcloud and the Traverse City Curling Club.
2019 LEARN TO CURL LESSONS
Lesson Dates - SEASON EXTENDED!
Winter isn't over yet so we're adding additional Learn to Curl Lessons on Friday, March 1 at 8pm. 8 people maximum per lesson.
Please use the calendar below to reserve a lesson. We will continue to monitor conditions to determine whether we can add additional lessons.
Location
303 Main Street in Frankfort. Our outdoor Curling Sheet is located at our downtown pub. Please dress warmly. Frankfort Weather Report »
Cost
$10 per person, per lesson.
Ages
All ages welcome. All curlers must sign a waiver before their lesson. Curlers under 18 years old require a parent or guardian to sign.
Reservations Required
Reserve one or more Learn to Curl Lessons using the calendar below.
Learn to Curl Lessons are weather dependent.
Curling Sheet NOT OPEN for Public Use
Unless you are signed up for a curling lesson or are playing in a league game, PLEASE STAY OFF THE CURLING SHEET.
CAN'T GET ENOUGH CURLING?
Check out our Stormcloud Curling League and Private Group Curling Sessions.