Stormcloud Brewing Company opened June 2013 just two blocks from Lake Michigan in the port city of Frankfort, Michigan.
Stormcloud's downtown pub features 16 taps pouring our handcrafted beer, plus cider and wine. Current Tap List »
Pub Address
303 Main Street, Frankfort, MI 49635
Also visit our Brewery & Tasting Room »
Current Pub Hours
Sunday: 11:30am - 9pm
Monday » Thursday: 11:30am - 10pm
Friday » Saturday: 11:30am - 11pm

Pub Kitchen Hours
Sunday
Full Menu served until 8:30pm

Monday » Thursday
Full Menu served until 9pm
Pizza, Pretzels, Popcorn ONLY served until 9:30pm

Friday » Saturday
Full Menu served until 10pm
Pizza, Pretzels, Popcorn ONLY served until 10:30pm

Kitchen hours may vary during holidays and special occasions.
Contact
231-352-0118
stormy@stormcloudbrewing.com
Pub Info
Stormcloud specializes in brewing Belgian Inspired ales, including the traditional Dubbel, Tripel and Strong Ales, along with classic beer styles such as Blondes, Pale Ales, IPAs, Porters, and Stouts. Current Tap List »
Our pub also features a full menu of flatbread pizzas, small plate appetizers, soups, salads, sandwiches, and specialty popcorn. Our kitchen creates most menu items from scratch, with ingredients sourced from Michigan farms and our own StormGarden. Current Food Menu »
In summer, relax on the pub's outdoor patio and lawn space with plenty of seating options, live music, and lawn games. In winter, grab a brew and a seat on the patio bleachers to watch a match on our outdoor curling sheet. Get on the ice with our Learn to Curl Lessons.
Our coastal hot spot was voted Best New Brewery in Michigan by MLive in 2016 and Best Brew Pub in 2017 by the readers of Traverse Magazine.
With Lake Michigan's Gold Coast so close, the beach vibe is strong at Stormcloud. We encourage you to embrace an easygoing attitude while enjoying our pub, tasting room, and brewery. We do not accept reservations.

Driving Directions »
Stormcloud Pet Policy »
Brewery & Tasting Room Info
In 2018 Stormcloud expanded its brewing operations with the opening of a 13,000 square-foot production brewery in Frankfort. A public tasting room at the brewery opened May 2018. Public brewery tours are available seasonally.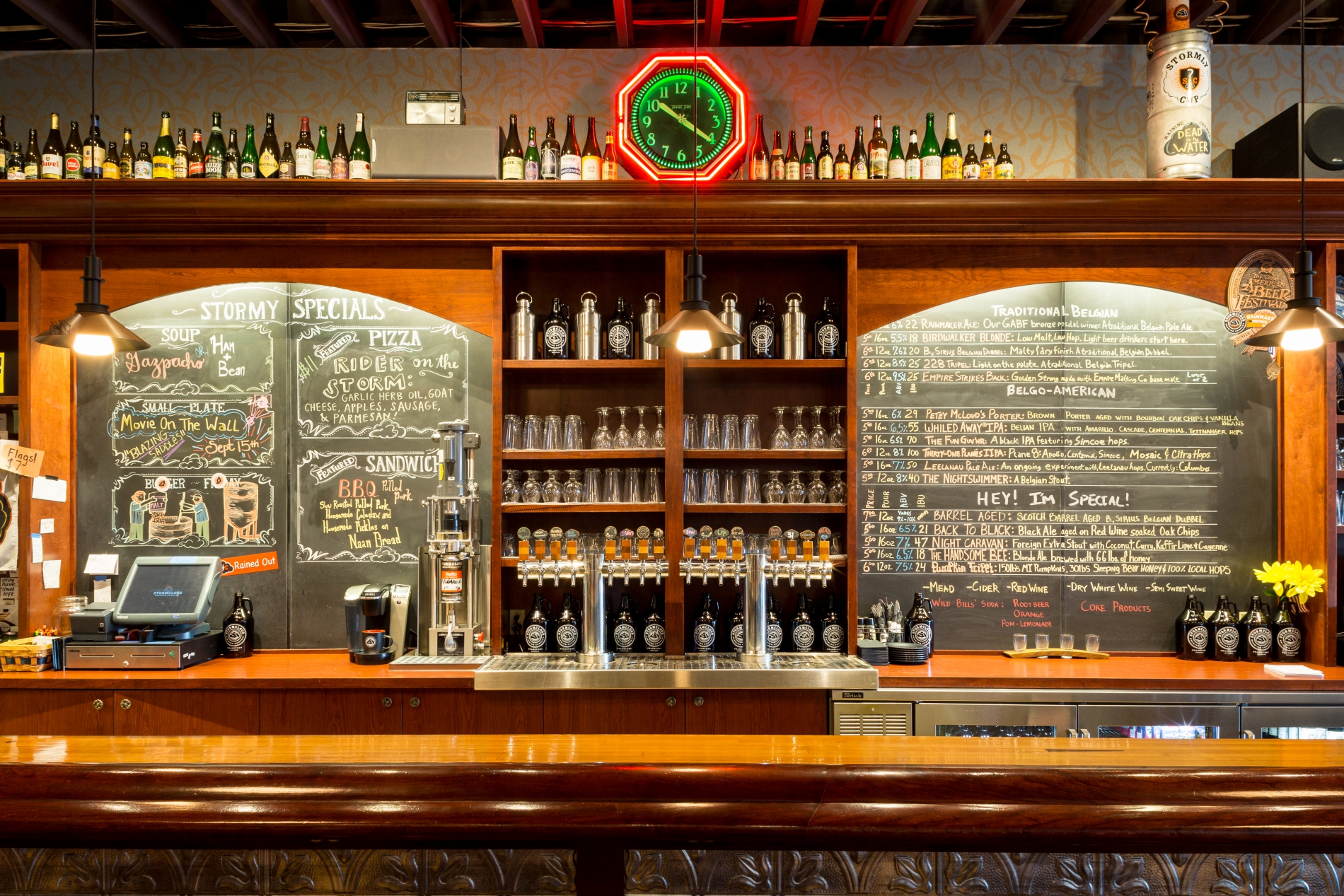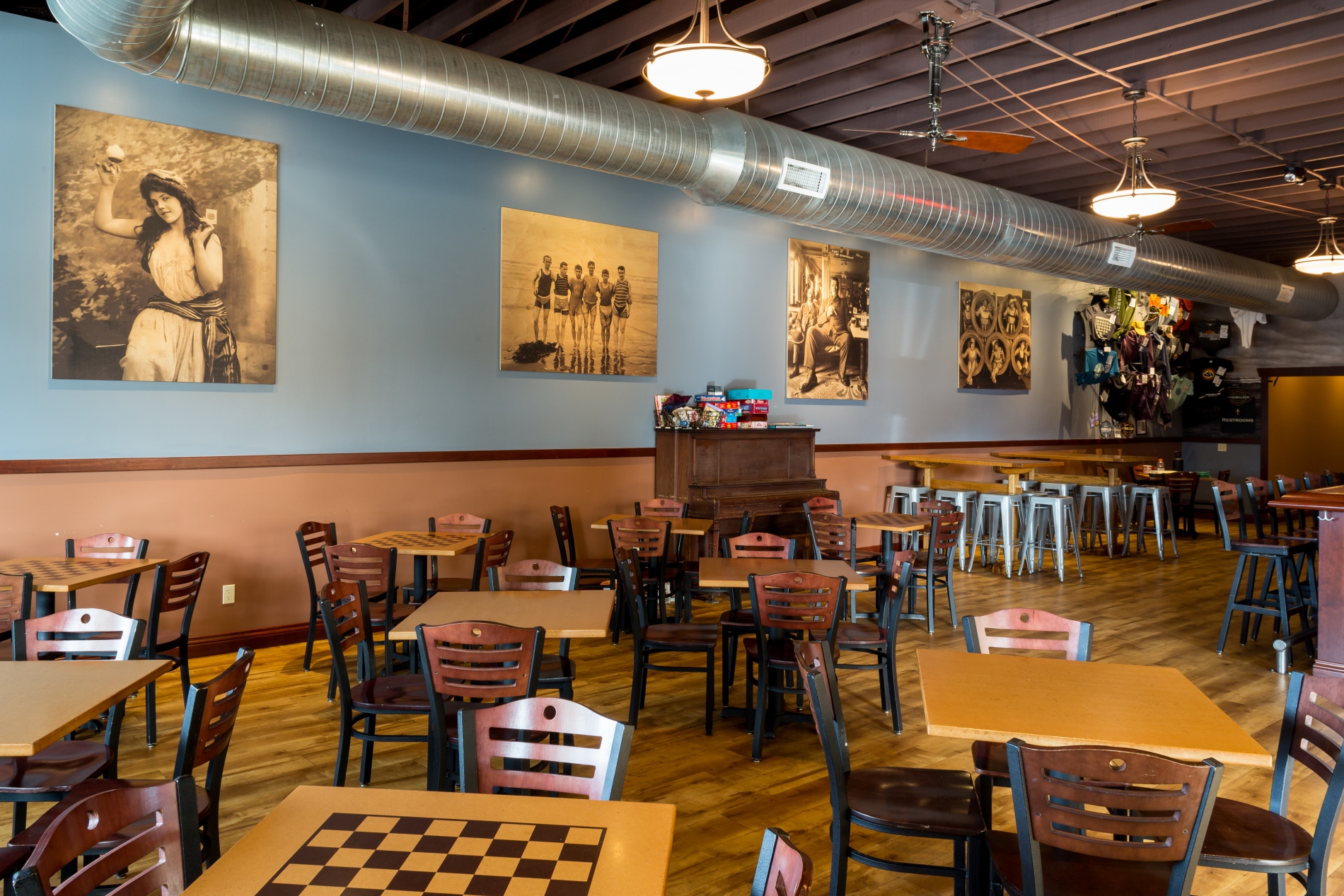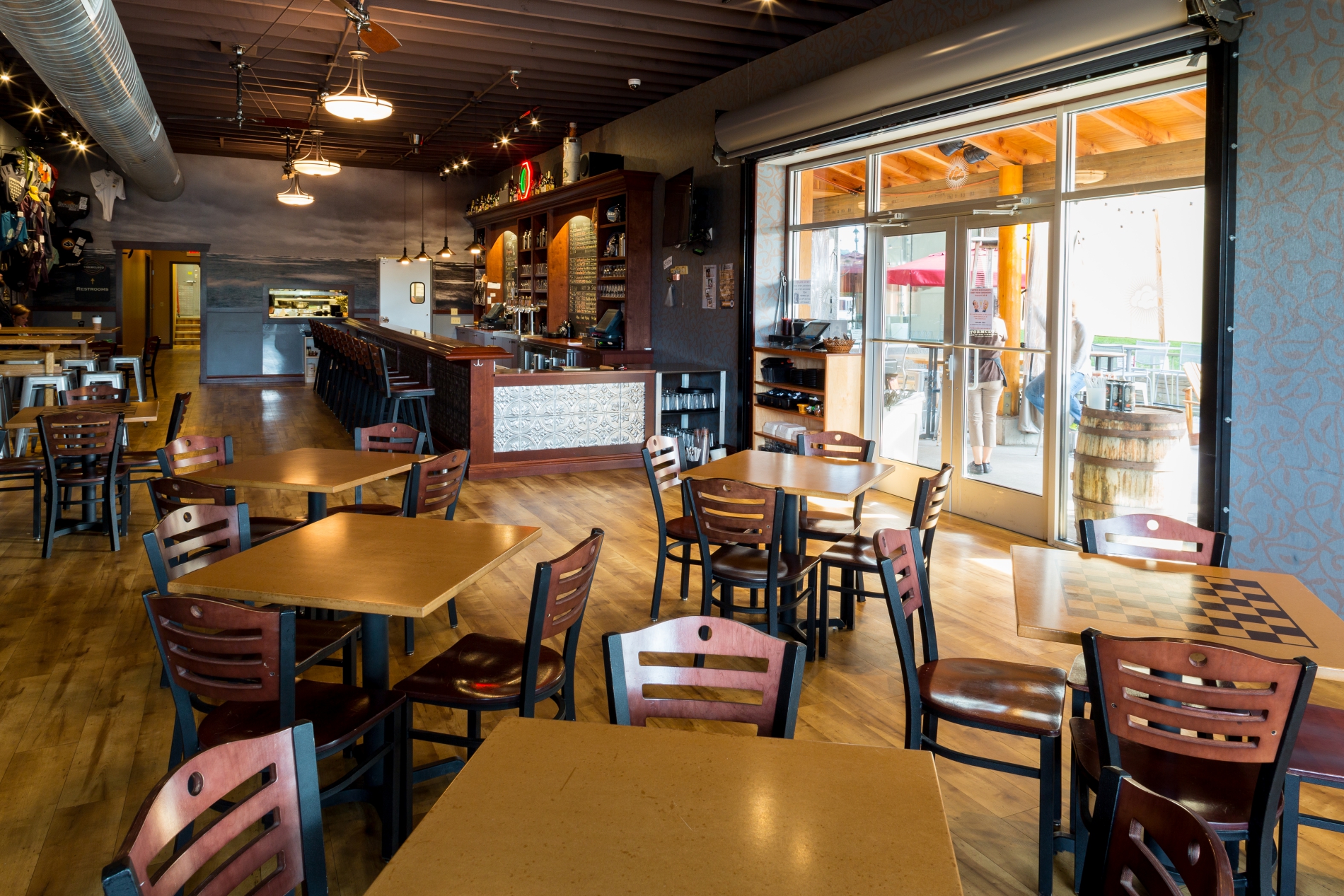 From Traverse City take US-31 South through Honor and Beulah, turning right on M-115 West (at the Benzonia traffic light at the top of the hill) to Frankfort. Approximate travel time: 45 minutes.
From Manistee take US-31 North to Benzonia, turning left on M-115 West to Frankfort. Approximate travel time: 45 minutes. Or take scenic M-22 North from Manistee to Frankfort. Follow the signs to downtown Frankfort. Approximate travel time: 55 minutes.
From Cadillac follow M-115 West to Frankfort. Follow the signs to downtown. Approximate travel time: 1 hour.
Per MICHIGAN STATE LAW, non-service animals are prohibited from areas where food is served on pub/restaurant grounds. Therefore, animals are not allowed inside our pub and outside on our patio. Leashed and well-behaved pets are allowed on our pub lawn.
Across town at our Production Brewery and Tasting Room, there is a large fenced beer garden outdoors where leashed pets are allowed. But pets are not allowed inside the tasting room.
Upcoming Events